Board of Directors
The Miami-Dade Area Health Education Center's Board of Directors are champions for the underserved in our community.  The  Center brings together thought leadership and community advocates focused on its core mission, engaging the community to bring viability and sustainability to the programs of importance to our community.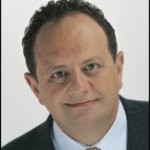 Jack J. Michel, MD
Board President
Dr. Michel is an entrepreneur with 15 + years of experience in Medical Group and Hospital management. He is the President of Larkin Community Hospital, one of 12 Statutory Teaching Hospitals in Florida and the largest Osteopathic Teaching Hospital in the United States, offering 28 AOA accredited residency and fellowship programs and an ACGME accredited program in Psychiatry.
---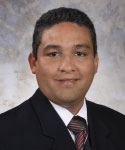 Olveen Carrasquillo, MD, MPH
Secretary
Dr. Olveen Carrasquillo is currently and Associate Professor of Medicine and Chief of the Division of General Internal Medicine at the University of Miami's Miller School of Medicine. He is a Puerto Rican born physician who was raised in the Bronx. He graduated summa cum laude from the Sophie Davis School of Bio-Medical Education at City College, and subsequently obtained his MD degree from the New York University School of Medicine. He completed a three-year internal medicine residency at Columbia-Presbyterian Medical Center and then completed Harvard's two-year General Medicine Fellowship and obtained an MPH from the Harvard School of Public Health. Read More
---
Liliam M. López is a co-founder of the South Florida Hispanic Chamber of Commerce (SFLHCC) in 1994 and the South Florida Hispanic Chamber of Commerce Foundation serving as President/CEO of both organizations.  Ms. López currently serves on the Board of Directors of the Alliance for Aging. She also serves in Florida International University's President's Council. She served on the Entrepreneurial Advisory Council of the Federal Reserve Bank of Atlanta's Regional Economic Information Network (REIN) for the period 2008-2010, the Board of the Miami Jewish Health Systems, and the Working Solutions Program for Displaced Homemakers of Miami Dade College. She also served as the chairman of the Hispanic Affairs Committee of the City of Miami Beach as well as on the Board of Directors of WLRN Public Radio and Television from 2005-2009. She served in the State of Florida's Small Business Advisory Board for former U.S. Senator (FL) George Lemieux, among many other boards. Read More
---
Michael Daily was born and raised in the rural town of Savannah, Missouri, which is located 60 miles north of Kansas City, Missouri. He graduated from Missouri Western State University in Saint Joseph Missouri with a Bachelors of Business Administration in 1977, and after working for a few years as Store Manager for Firestone Tire Company in Lawrence, Kansas, and then in management with K-Mart Corporation in Illinois, Michael graduated Cum Laude from Midwestern Baptist Theological Seminary in Kansas City, MO, with a Masters of Divinity in May 1987. Michael received ordination as a Baptist Minister at Winnwood Baptist Church in Kansas City, MO in 1987. Michael is also a student of Spanish and Portuguese at Florida International University and is a member of the Phi kappa Phi and Golden Key National Honor Societies.  Read More
---
Florence Greer, a native of Miami, FL, holds an undergraduate degree in Natural Science from Spelman College, a Master of Public Administration (MPA) degree from Eastern Michigan University, and a Master of Public Health (MPH) degree from Florida International University (FIU).
Ms. Greer has been a health teacher for the Miami-Dade County Public Schools and currently the Public Health Practicum Coordinator at FIU's Robert Stempel College of Public Health & Social Work. She has worked as an Investigator/Consumer Safety Officer with the U. S. Food and Drug Administration (FDA), Miami-Dade County Health Department (The Florida Department of Health), as the Teen Pregnancy Prevention Coordinator ,  Teen Pregnancy Prevention Coordinator for the School Health Program, and Regional Minority AIDS Coordinator for the HIV/AIDS Program . She has managed and overseen the HealthConnect contract in partnership with the Childrens Trust in the Miami Dade County Schools. Read More
---
If you would like to meet our Board of Directors and engage them in community-based initiatives, please email Marilyn Roman at mroman@mdahec.org or call (305) 597-3647.